Japanese idol singers put on hazmat suits before hugging fans at Tokyo event【Video, photos】 | SoraNews24
I don't know how I feel about this, but then again I'm about as far from Japanese as one can get so maybe it doesn't matter.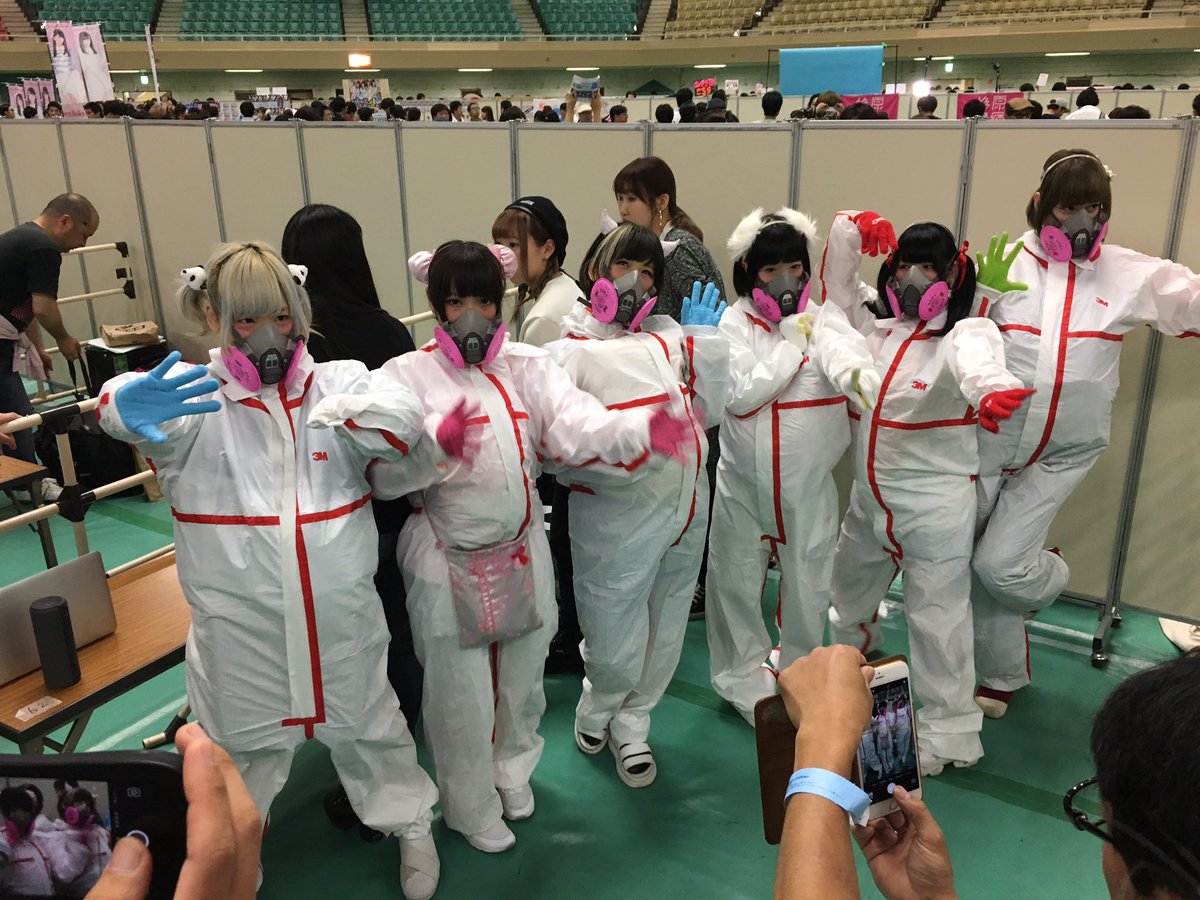 Idol group CY8ER made certain otaku happy by participating at a hug event. However, they showed up in what appears to be Hazmat suits, to avoid coming in direct contact with the fans.
It seems that this was only for marketing purposes. At least that's what the girls seemed to think. I'll keep my opinions to myself.